STs Series Dissolved Oxygen Sensor

Description
The pHionics STs Series™ Dissolved Oxygen sensor (or sonde) accurately measures dissolved oxygen (0-20 mg/L or percent saturation) and temperature (0-50°C) over long periods of time with little maintenance required.  These measurements are output via two noise-resistant 4-20 mA signals compatible with most systems.
A narrow diameter allows the STs Series to go where other sensors cannot while the durable, chemical-resistant housing ensures many years in-use.  The electrode tip (anode) has a large surface area that improves oxygen exchange consistency across the membrane while reducing the frequency of fouling.
In contrast to other dissolved oxygen sensors that require membrane and reference solution replacement every 3-6 months, the STs Series Dissolved Oxygen typically only requires electrode replacement every 2-3 years.  In addition, the rugged Teflon® membrane resists scratches and tears that would put other sensors out of commission.  When electrode replacement is needed, the procedure is done within 30 seconds, as shown in the video below. All these features free you up to focus on actionable insights from the data instead of spending time performing maintenance or troubleshooting.

Ranges available:
0-20 mg/L or 0-200% saturation depending on scaling with datalogger or RTU



Quick Delivery!
Orders typically ship in 3-5 business days.

We have knowledgeable customer service representatives ready to help!
Business hours:
9 am to 5 pm PST – Monday through Friday

STs Series Dissolved Oxygen Sensor Features List
Galvanic electrode with a large surface area anode to increase stability and prevent clogging
Secondary 0-50°C temperature sensor
Chemical-resistant Delrin®, PVDF, and 316 Stainless Steel housing (Titanium optional) for long-term monitoring
Narrow diameter (0.75 inches or 1.9 cm)
Removable electrode guard to reduce debris buildup and protect from damage
Fully submersible up to 70 psi
4-20 mA signal capable of transmission up to 3 miles (with proper wire gauge)
Patented pHiConn™ connections to easily replace any part without special tools
Automatic Temperature Compensation (2% per degree Celsius)
Low power usage for long-term water quality monitoring
Isolated to prevent ground loops
Signal conditioning to remove background noise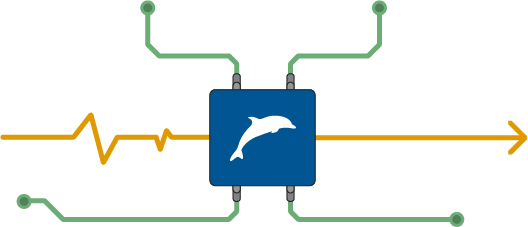 Experience the difference with our proprietary noise reduction technology.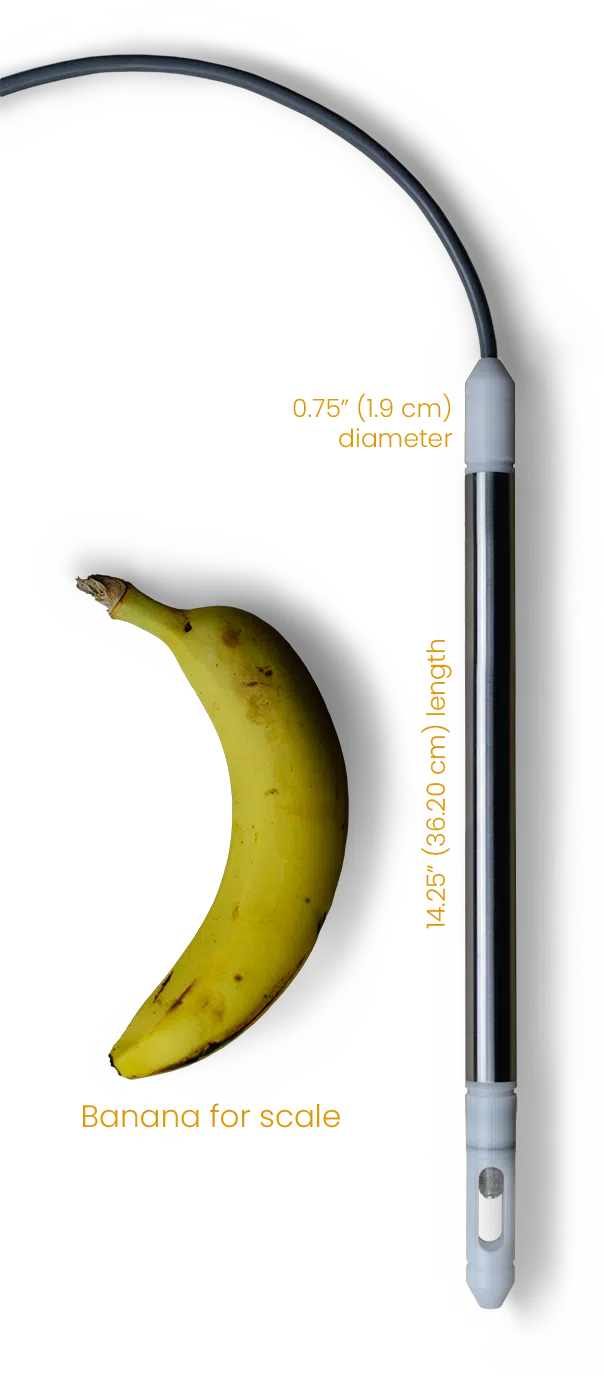 Dissolved Oxygen Sensor
Output
4-20 mA
Dissolved Oxygen Range
0-20 mg/L (ppm)
Electrode Type
Galvanic cell with Teflon membrane
Minimum Flow Rate
1.5 ft (0.457 m) per second
Transmitter Type
2-wire
Automatic Temperature Compensation
2% per °C
Isolation
600 VDC
Operational Temperature Range
0-70°C
Power Supply Voltage
8-40 VDC
Loop Impedance (Max)

200 Ohms at 12 VDC

800 Ohms at 24 VDC

1600 Ohms at 40 VDC

Response time
95% < 180 seconds
Pressure Range
0-70 psi
Wetted Materials
316 Stainless Steel, Delrin®, Viton™, Teflon®, epoxy
Length
14.25 in (36.20 cm)
Width
0.750 in (1.9 cm) maximum
Weight (No cable)
0.50 lbs (0.227 kg)
Linearity
± 0.5% of full scale*
Accuracy
± 2.0% of full scale*
Sensitivity
± 0.05% of full scale
Stability
± 2.0% of full scale
Repeatability
± 1.0% of full scale
*After proper calibration
Temperature Sensor
| | |
| --- | --- |
| Output | 4-20 mA |
| Temperature Range | 0-50°C |
| Accuracy | +/- 1°C |
| Linearity | +/- 0.5°C |
| Power Supply Voltage | 7-40 VDC |
Cable
| | |
| --- | --- |
| Cable Material | Polyurethane |
| Type | 4 conductor, Kevlar® reinforced, water blocked, shielded, twisted-pair wiring |
| Maximum Distance | 3 miles |
| Resistance per 1000 ft (304.8 m) | 26 Ohms |
| Replaceable? | Yes |
pHionics products comply fully with all applicable EU Directives to bear the CE Mark.

Delrin® and Kevlar® are registered trademarks of DuPont™.
Viton™ is a trademark of Chemours.
STs Series Dissolved Oxygen Sensor Resources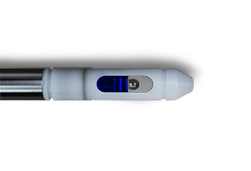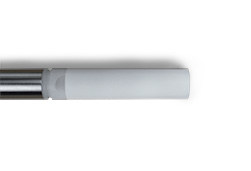 STs Series Conductivity Sensor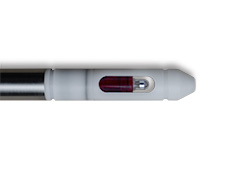 STs Series ORP (redox) Sensor