Our History
pHionics was created by our founder in 1981, after spending most of the previous 10 years in R&D as an instrument and sensor designer for Uniloc, which is today named Rosemount Analytical.  Originally called pHionic Services, we designed, installed, and serviced water treatment systems for companies such as IBM, Ametek, Lawrence Livermore Berkeley Labs, and Hewlett Packard.  Following several years of working with available water quality instrumentation and finding them lacking in durability, reliability, or ease-of-use, our founder became determined to provide our customers with better systems and went back to his R&D roots. 
pHionics was an early adopter of surface-mount technologies (SMT), allowing for development of a more compact water quality controller which resulted in a significant improvement of accuracy and noise reduction that is common to the use of SMT, relative to the standard competitive offerings at that time.  A high-quality ¼ DIN NEMA 4X enclosure with a large LCD display and membrane switches provided a competitive advantage for pHionics products by simplifying use and servicing while improving reliability tremendously.  From that point forward, "pHionic Services" became simply "pHionics" and focused on manufacturing great water quality products for our customers.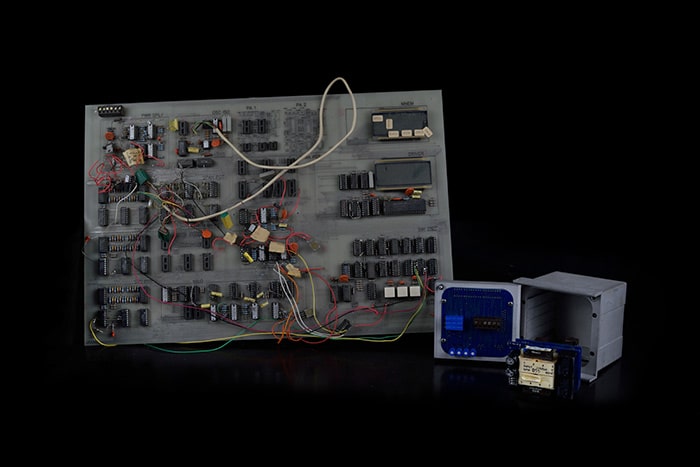 Before (left) and after (right) incorporation of surface-mount technologies.
By 1991, technologies such as programmable logic controllers (PLCs) and distributed control systems (DCSs) were becoming more widespread.  These provided far more flexibility than a dedicated water quality controller, so pHionics transitioned focus to high quality sensors and transmitters that integrated easily with PLCs and DCSs.  Miniaturization from SMT allowed pHionics to combine a water quality sensor, preamp, and an isolated transmitter into a ¾" (19mm) diameter design without sacrificing the noise-reduction technologies incorporated in our controller.  This design also had a significant advantage over the competition with easily replaceable electrodes and cable (Many companies still do not have a replaceable cable, meaning their expensive devices must be replaced whenever cable damage occurs).  The products became known as our STs (Sensor/Transmitter – submersible) Series and proved to provide excellent long-term value to our customers due to their ease of use, reliability, and durability in harsh environments.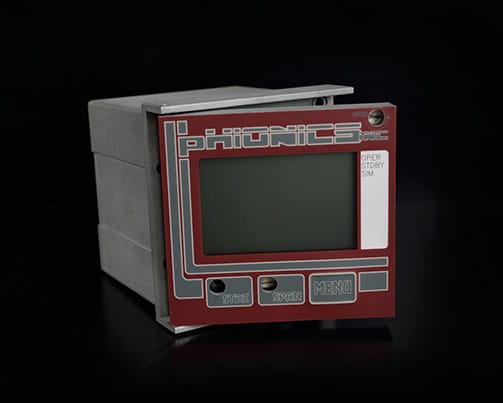 Pre-1991 pHionics water quality controller case.
Our new design, being submersible and having a small diameter, proved to be a perfect match for an emerging market – environmental datalogging.  It fit easily down small-bore wells to reduce expenses for ground water monitoring while also being tough enough to withstand the thrashing of strong currents from rivers.
Present Day
Since 1991, pHionics has focused on continuously improving the STs Series while also adapting our technologies to the product needs of third parties with respect to the following fields:
Pressure and ISE transmitters

1500 psi cable seals

High pressure submersible connectors
We are always open to new projects and are open to adapt our products to different applications.  Please contact us if you are interested in partnering with pHionics or wish to private label one of our adapted products.
pHionics' innovative spirit has contributed to the successful completion of several Small Business Innovation Research (SBIR Phase I and II) awards and, to date, has generated the following U.S. Patents: 6331117, 6612848, 6824394, 6834560, 6993988, and 7293746.  While we encourage our engineers to explore their interests, our focus remains on providing exceptional products for pH, ORP (redox), dissolved oxygen, and conductivity measurement, along with the best customer experience.