Highlighted Features
Replaceable electrode with platinum sensing element measuring -1000 to +1000 mV oxidation-reduction potential (ORP)

ORP is also referred to as redox potential or EH

Large reference half-cell to reduce calibration frequency
Secondary 0-50°C temperature sensor
2-wire, 4-20 mA analog outputs compatible with wide range of dataloggers or remote telemetry units (RTU)
Narrow diameter (0.75 inches or 1.9 cm) for groundwater monitoring applications
Low power usage

Ranges available:
-1000 to +1000 mV
-1000 to +0 mV
-500 to +500 mV
 +0 to +1000 mV

Description
The pHionics STs Series™ ORP sensor (sonde) provides reliable ORP and measurements to monitor bacterial activity, sanitization, or heavy metal pollution.  This sensor may be connected to a datalogger, RTU, PLC, or SCADA system for continuous water quality monitoring. 
Accurate and low-maintenance operation is ensured with noise-resistant 4-20 mA analog signals and a large-volume, double-junction electrode.  Typical electrode life is 2-4 years and, when needed, a replacement is easily installed thanks to pHionics' patented pHiConn™ Connector System.  In addition, the electronics are isolated to prevent ground loops and proprietary signal conditioning virtually eliminates background noise. 
Durability is guaranteed with chemical-resistant 316 Stainless Steel (titanium optional) and high-quality double O-ring seals that last many years, even in harsh conditions.  When combined with the compact design (0.75 in. or 19 mm diameter), this ORP sensor proves to be compatible with a wide range of applications including aquaculture, environmental monitoring, and pollution control.
If you need a sensor that works anytime, anywhere, for many years, then the pHionics STs Series ORP sensor is here for you. 

All STs Series base prices include a 25 ft. (7.62 m) cable.  Custom cable lengths available.

We have knowledgeable customer service representatives ready to help!
Business hours:
9 am to 5 pm PST – Monday through Friday

Full Features List
C

ombination double-junction electrode with

large, gel-filled reference

Secondary 0-50°C temperature sensor 

4-20 mA signal capable of 

transmission up to

 3 miles 

(with proper wire gauge)

 

Isolated to prevent ground loops 

 

Chemical-resistant Delrin®, PVDF, and 316 Stainless Steel housing (Titanium optional) 

Narrow diameter (0.75 inches or 1.9 cm) 

Removable e

lectrode guard 

to reduce 

debris or algae buildup and protect from damage 

Fully submersible up to 70 psi 

2-second warm-up time and low power usage to avoid battery drain of datalogger or RTU

Signal conditioning to remove background noise 

 
The weak point of ORP sensors is their reference solution, which gets diluted by the sample over time.  STs Series ORP sensors mitigate this problem by incorporating a reference half cell with a large reservoir.  The high volume, combined with a low-flow reference gel and junction, reduces the dilution rate to provide stable measurements with less calibration.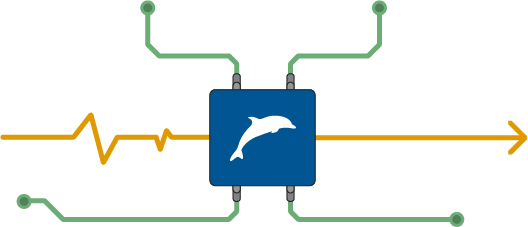 Experience the difference with our proprietary noise reduction technology.
STs Series ORP Sensor Specifications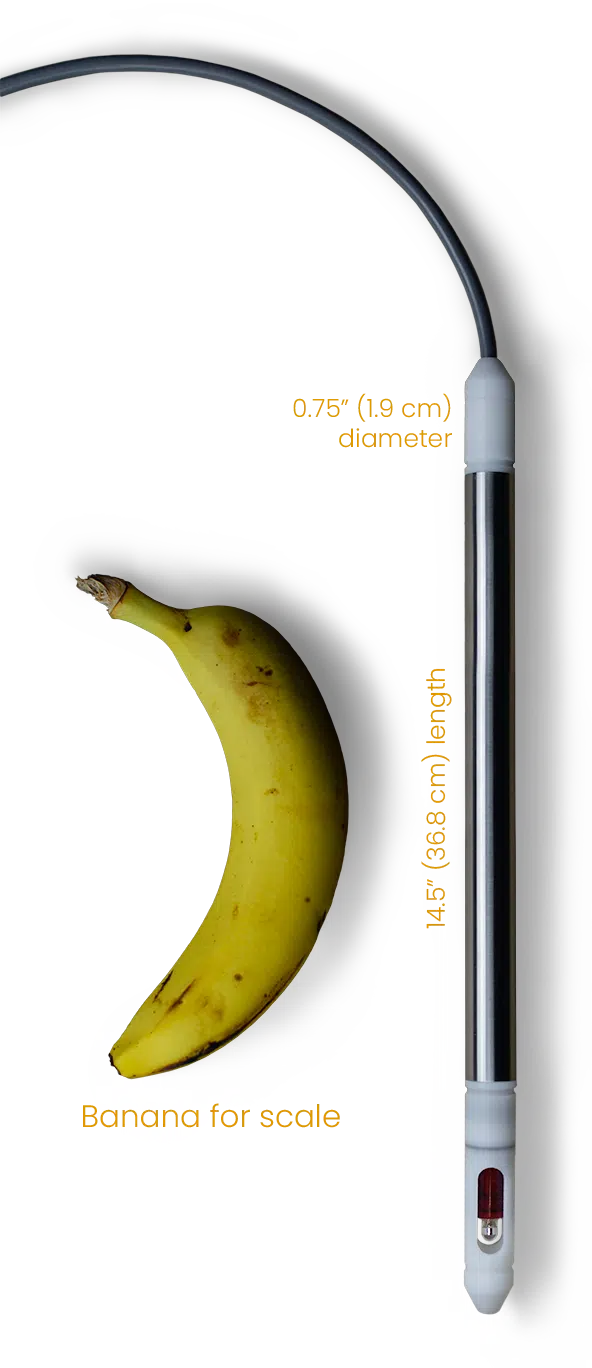 ORP Sensor
Output
4-20 mA
ORP (redox) Range
-1000 to +1000 mV
Operating Temperature
0-70°C
Pressure Range
0-70 psi
Electrode Type

Platinum sensing element

Silver/silver chloride gel-filled reference

Transmitter Type
2-wire
Automatic Temperature Compensation
None
Isolation
600 VDC
Power Supply Voltage
8-40 VDC
Warm-up Time
2 seconds
Loop Impedance (Max)

200 Ohms at 12 VDC

800 Ohms at 24 VDC

1600 Ohms at 40 VDC

Response time
95% < 20 seconds
Wetted Materials
316 Stainless Steel, Delrin®, Viton™, epoxy
Length
14.25 in (36.20 cm)
Width
0.750 in (1.9 cm) maximum
Weight (No cable)
0.50 lbs (0.227 kg)
Linearity
± 4 mV
Accuracy
± 4 mV*
Sensitivity
± 1 mV
Stability
± 2 mV
Repeatability
± 10 mV
*After proper calibration
Temperature Sensor
| | |
| --- | --- |
| Output | 4-20 mA |
| Temperature Range | 0-50°C |
| Accuracy | +/- 1°C |
| Linearity | +/- 0.5°C |
| Power Supply Voltage | 7-40 VDC |
Cable
| | |
| --- | --- |
| Cable Material | Polyurethane |
| Type | 4 conductor, Kevlar® reinforced, water blocked, shielded, twisted-pair wiring |
| Maximum Distance | 3 miles |
| Resistance per 1000 ft (304.8 m) | 26 Ohms |
| Replaceable? | Yes |
pHionics products comply fully with all applicable EU Directives to bear the CE Mark.

Delrin® and Kevlar® are registered trademarks of DuPont™.
Viton™ is a trademark of Chemours.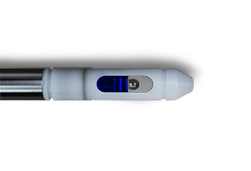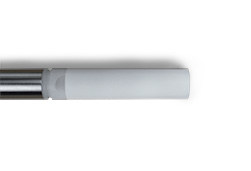 STs Series Conductivity Sensor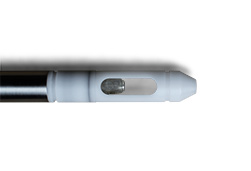 STs Series Dissolved Oxygen Sensor