STs Series Pipe Mounting Instructions

Our 3/4 inch Kynar® compression fitting (Part # cmp-k) is designed for long-term pipe mounting of pHionics STs Series™ sensors.  Mounting instructions are provided below.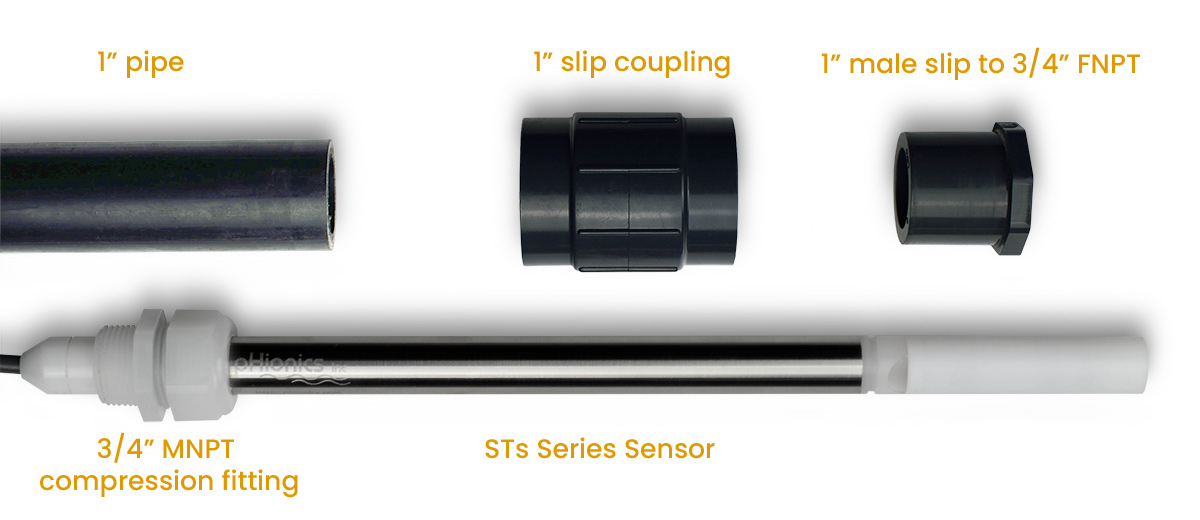 Required Supplies:
Piping with 3/4″ FNPT adapters.  Example parts shown in the image above.
pHionics cmp-k compression fitting
pHionics STs Series™ sensor
Sealant (if waterproofing is required)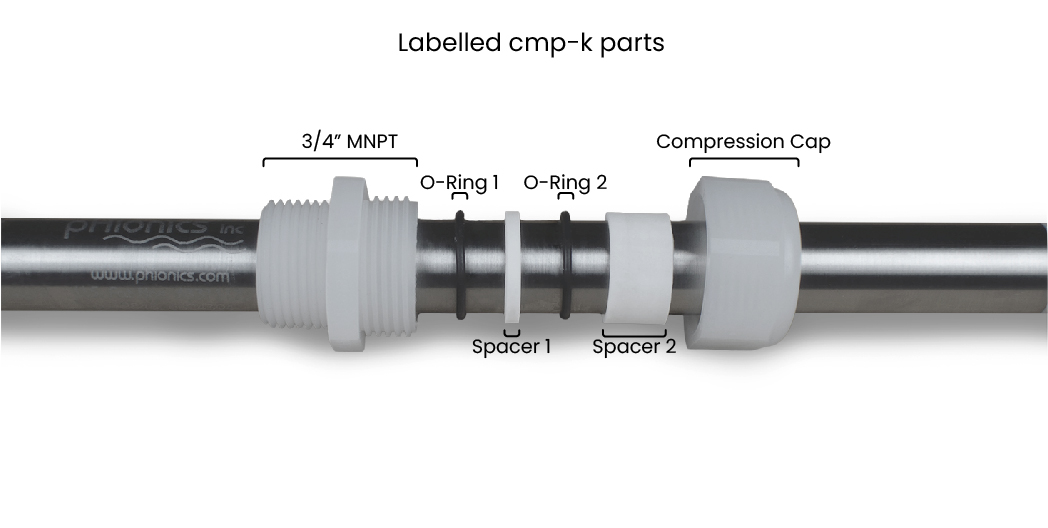 Instructions
1. Put sensor all the way through your pipe assembly.
2. Unscrew the compression cap until the entire fitting is loose enough to slide onto the sensor.
3. Slide fitting up sensor until it rests over the intersection between the cable connector and metal housing.
This placement is necessary to expose sensor to the sample for accurate temperature compensation. The metal housing must also contact solution for noise reduction.

 4. Twist compression fitting until it tightens on the sensor. No tools are needed to tighten sufficiently.
5. If waterproofing is required, add sealant around outer threads before screwing into pipe.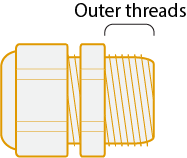 6. Screw compression fitting into the ¾" FNPT at the end of the pipe.
For any questions or feedback, please call or email pHionics support using the information provided on our Contact Page.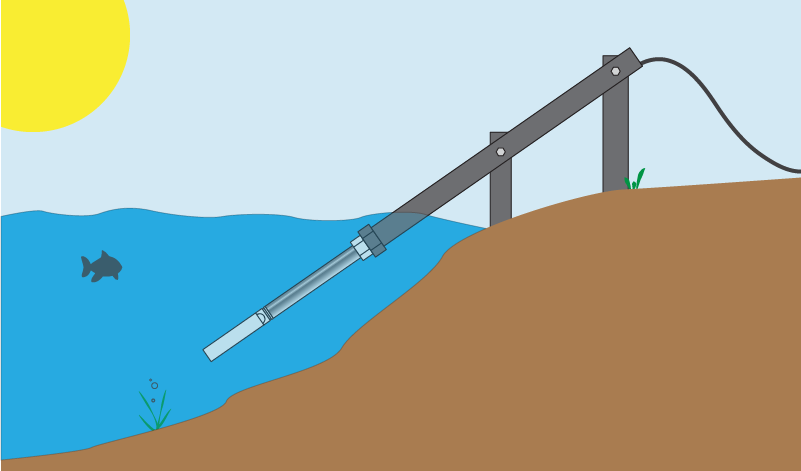 Images of using cmp-k compression fitting for pipe mounting.  This method allows for permanent placement in a water source for reliable measurements.