Part #: cmp-k 
3/4″ Compression Fitting 

Description
Custom-made 3/4 inch MNPT compression fitting for pipe mounting of one pHionics STs Series™ water quality sensor.  Made from chemical-resistant PVDF.
Fitting should be placed toward cable end to fully expose sensor to sample.  Waterproofing can be achieved by covering outer threads with sealant.
Please note that compression fittings made by other manufacturers may be overtightened and damage the sensor, which is why the cmp-k was created.

Specifications
Part Number
cmp-k
Thread Size
3/4 inch MNPT
Material
PVDF, PTFE spacers, Viton O-rings
Dimensions

1.75 x 1.25 in

(4.45 x 3.175 cm)

Weight

1.06 oz

(30 g)
Proper Placement of Compression Fitting

Always place cmp-k close to the cable end.  This allows for accurate temperature measurements and automatic temperature compensation as the temperature sensor is inside the metal housing.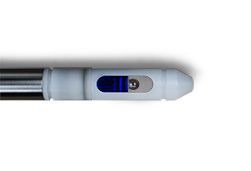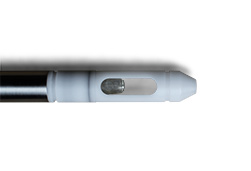 STs Series Dissolved Oxygen Sensor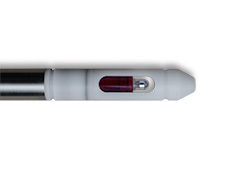 STs Series ORP (redox) Sensor