Part #: cmp-k 
3/4″ Compression Fitting 

Description
Custom-made 3/4 inch MNPT compression fitting for pipe mounting of one pHionics STs Series™ water quality sensor.  Unlike compression fittings from other manufacturers, the cmp-k cannot be overtightened so there is no risk of damage to the sensor.  This product is made from chemical-resistant PVDF to withstand harsh chemical conditions. 
Not suitable for pressurized in-line applications or temperatures above 30°C.
See below for more information on proper installation of sensors using cmp-k.

Specifications
Part Number
cmp-k
Thread Size
3/4 inch MNPT
Material
PVDF, PTFE spacers, Viton O-rings
Dimensions

1.75 x 1.25 in

(4.45 x 3.175 cm)

Weight

1.06 oz

(30 g)
Proper Placement of Compression Fitting

Always place cmp-k close to the cable end.  This allows for accurate temperature measurements and automatic temperature compensation as the temperature sensor is inside the metal housing.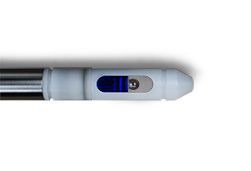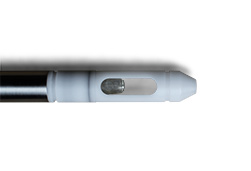 STs Series Dissolved Oxygen Sensor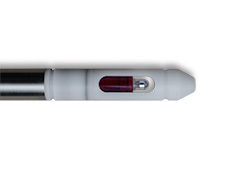 STs Series ORP (redox) Sensor